Floating Contact Form Portlet
Back Trade Lanes North Macedonia
If you are looking for a reliable and efficient service provider for transports to and from North Macedonia, Kuehne+Nagel can offer a professional and extensive road network throughout Europe. This includes strong national coverage within North Macedonia and high-end solutions such as international FTL transports, groupage services and express deliveries.
Kuehne+Nagel manages North Macedonia operations from its national office in Skopje.

Benefit from our strong Road Logistics network powered by excellent international FTL transports, groupage services, express van deliveries, customs services and a unique 24/7 control tower.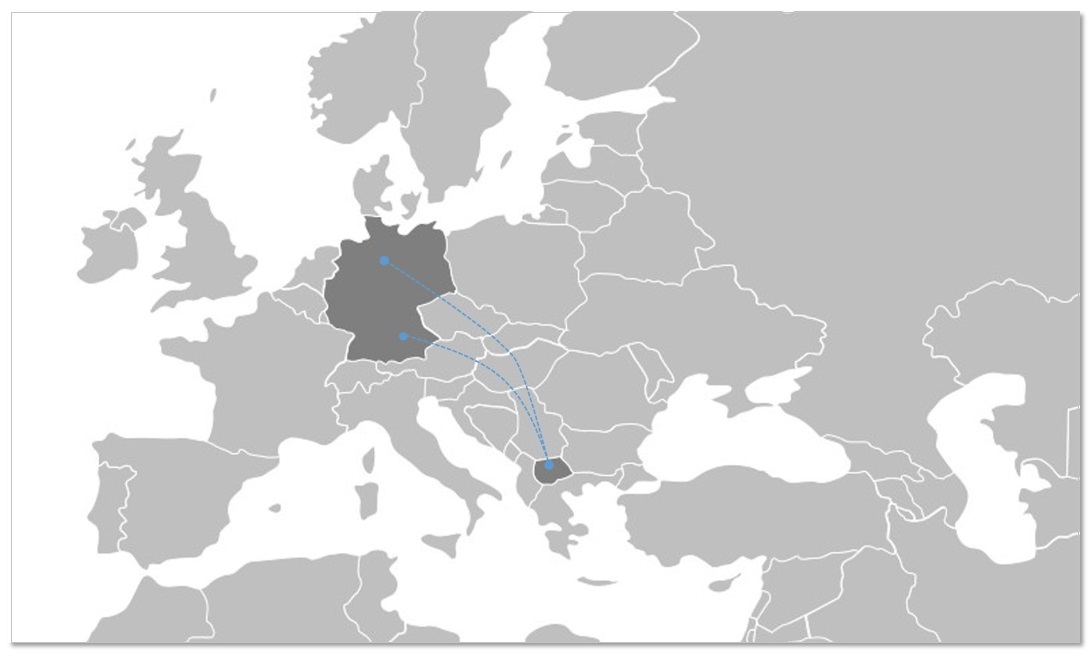 Transport times
| Mode | From | To | Time | Frequency |
| --- | --- | --- | --- | --- |
| FTL | Germany (North areas) | North Macedonia | approx. 56 hours* | 15 x per week |
| FTL | Germany (Central and South areas) | North Macedonia | approx. 3 days | 10-15 x per week |
| LTL | Germany (all) | Skopje Customs Warehouse (MK) | up to 5 days** | 1 x per week |
| Groupage | Eurohub (DE) | Skopje Customs Warehouse (MK) | approx. 4 days** | 1 x per week |
*Two drivers on board
** The stated transport time applies until arrival at the first customs warehouse in Skopje
Our Services
Daily FTL dispatches
Express FTL transports with dual drivers (northern Germany)
Specialised transport equipment for automotive logistics
Express vans for urgent consignments
Third country transport dispatches (EU and non-EU destinations)
Scheduled direct connection groupage departures between Eurohub and Skopje terminal
Nationwide collections and deliveries throughout North Macedonia
Customs services provided by our licensed brokers for export and import shipments
Temperature-controlled transport via thermal management trucks
Pharma transports by approved GDP carriers
Specialised Low Loader and GooseNeck transport trailers with a clearance height of 3.17 m
Your advantages
Competitive and rapid transport solutions with precise execution
Short FTL transit times with specialised automotive equipment
Local industry knowledge and automotive and pharma expertise from Kuehne+Nagel specialists in Skopje
Qualified and audited North Macedonian carriers which are contractually bound for several years
Fast communication and support by our dedicated Control Tower team – reachable 24/7 in our Skopje office
We are happy to answer your questions and provide a tailor-made solution for your transports between Europe and North Macedonia.
For all requests, please send us your message.