Floating Contact Form Portlet
Back Pharma and Healthcare Logistics - Global COVID-19 vaccine response
As the search for a COVID-19 vaccine continues, the logistics industry is preparing to distribute it globally. At Kuehne+Nagel, we are going to every length to ensure the vaccine reaches the world as quickly and securely as possible.
As the COVID-19 pandemic continues, the whole world is pursuing the same goal – to discover, develop and distribute a vaccine. At Kuehne+Nagel, we're using our pharma & healthcare expertise and vaccine experience to actively support this critical task.
This article provides information about the current situation, examines the process of distributing the vaccine and discusses how the logistics industry can contribute to this mission.
Current landscape
Rarely has the world been so focused on a single topic. With so much at stake, there is a huge incentive to find a vaccine as quickly as possible. Currently, more than 23 companies are working on a COVID-19 vaccine. These vaccines are at various stages in the product lifecycle.
Vaccines can be slow to reach the market. Generally, the development, licensing, approval and manufacturing of a vaccine takes several years from inception through to it being publicly available. Due to the urgent need for a COVID-19 vaccine, all parties involved are expediting this process. Pharma/vaccine manufacturers, healthcare firms, research institutions and government authorities are doing everything they can to accelerate the development and ensure public access to a safe and effective vaccine.
On a global level, the World Health Organisation (WHO) is making every effort to ensure a vaccine is available as soon as possible. Andrew Witty, the former CEO of GlaxoSmithKline, has taken leave from his role as president UnitedHealth Group and CEO of Optum, to lead the WHO vaccine programme. The commercialisation of a vaccine is also being supported by organisations such as PhRMA (Pharmaceutical Research and Manufacturers of America). PhRMA represents the industry's leading biopharmaceutical research companies, and is facilitating cooperation between companies to help assist in research, sharing of clinical outcomes and preparing for manufacturing capabilities and capacity.
The efforts mentioned above support the development of a vaccine. Once it is developed, the hard work is not over. The global manufacture and supply of the vaccine will need to reach more than 7 billion people. Although this scale is unprecedented, Kuehne+Nagel is confident that this rollout can be achieved quickly and securely.
Finding a solution
The development of a vaccine for the coronavirus requires the cooperation of multiple stakeholders. Creating a vaccine of any kind is a long and expensive process. Due to the urgent need for a COVID-19 vaccine, companies are streamlining this process, with multiple steps performed in parallel rather than sequentially.
The need for a vaccine is so critical that in the United States, the demand for it is being supported by government request. This federal government initiative has resulted in the creation of the public-private, interagency programme named Operation Warp Speed. By promoting the mass production of multiple vaccines, the programme will fast track the successful deployment of a viable product.
To cater to the global demand for a vaccine, companies face the choice of keeping their product in their network or sharing it across the industry for mass production. This decision will affect the company's ability to be profitable in the market place. Vaccines are typically lower-margin products, relative to the general pharma portfolio.
Projections from a leading research firm indicate that among the contenders, the earliest we could expect to see a vaccine reach the market is Q4 2020/Q1 2021, albeit with a low production capacity. The production capacity grows for potential vaccines from other contenders, with one leading firm estimated to be able to produce 1,000 million doses shortly before Q1 2021.
This poses some big questions: Once a viable vaccine (or vaccines) is developed and reaches the market, who will control the supply? Will the company responsible for developing it maintain control, or will the government decide who has access? Will countries use existing supply chains (e.g. distributors) or will they enlist the support of the military?
Currently, we know that major pharmaceutical firms are brokering agreements with various countries in advance of developing a successful vaccine. Certain companies have also initiated the phase 3 clinical trial for their vaccine and are making volume commitments in the US as part of the Operation Warp Speed programme. These early deals demonstrate what agreements for supply will look like once the trials are complete and vaccines can be distributed.
«Kuehne+Nagel is ready to ensure the future demand for distribution services for Covid-19 vaccines: "It will be a wave, but it's nothing where we will say, 'It's impossible'."
Dr. Detlef Trefzger in the Wall Street Journal.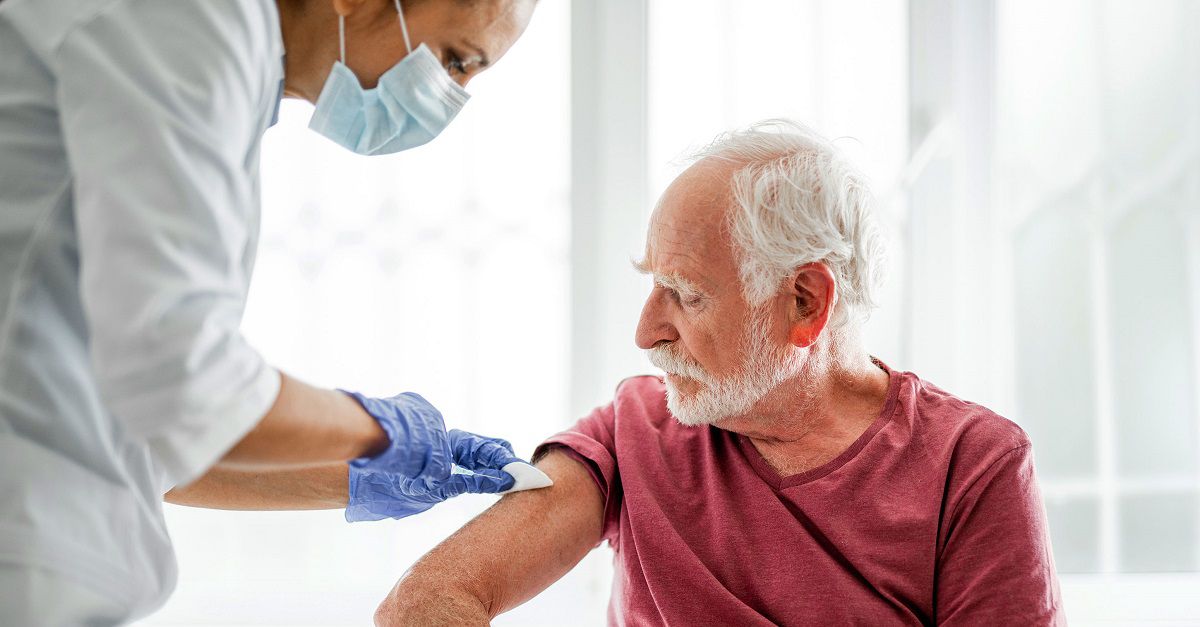 The role of logistics
With all of this activity underway, how is the logistics industry contributing and how will that role change once a vaccine is developed?
It is currently unclear what a vaccine will look like. Nobody is certain what temperature it should be transported at or how stable it may be. Further uncertainties exist over where a vaccine would be produced, its origins, destinations and warehousing requirements. It is currently too early to guess any of these variables with certainty. In terms of global, regional and local reach, this depends on what stage the product is approved.
Pharma companies who want to ensure capacity for a potential vaccine in the coming year are already approaching Kuehne+Nagel. These storage requests are for a range of temperatures (asking for capacity at deep frozen (-60°C to -80°C), frozen (-20°C) and 2-8°C). Kuehne+Nagel is preparing to cater to the incoming demand and working together with our customers to understand the volume and special requirements for each vaccine. Customers are already in contact and signing agreements with Kuehne+Nagel to check solutions for future demand, demonstrating their preparedness to pre-empt the hurdle of the global distribution of the vaccine.
The Kuehne+Nagel pharma & healthcare vertical and QuickStat (Kuehne+Nagel's clinical trial team) is ready to do our part in bring a COVID-19 vaccine successfully to market. Our team will be offering the following to the market to ensure vaccine supply while protecting our current customer needs:
Air Logistics: Offer door-to-door services focused on 32 specific airports around the globe that have the required carrier capabilities/capacity, infrastructure, staff expertise, service levels and quality support that align with the known manufacturing locations and destinations. These services will include dry ice, container/packaging availability, airside service/ tarmac visibility, etc. and will be overseen by a dedicated, single point of contact HyperCare team focused on our COVID-19 customers. Prior to commercial product release, we will also offer our QuickStat services from pre-clinical to clinical trial phase 3.
Road Logistics: Leverage our investments and capacity across our KN PharmaChain road logistics network to offer domestic road distribution in the United States, Europe, the Middle East, Africa, India, Malaysia and Singapore. This service offering will support all temperature requirements being requested to move COVID-19 vaccines (2-8C, -20C and Deep Frozen -60 to -80C when ensured by passive packaging) and supporting material (e.g. syringes).
Sea Logistics: While most people are not talking about sea freight for the COVID-19 vaccines, it is a viable and necessary option for supporting materials. We are currently shipping syringes, PPE, packaging materials, etc. around the globe in preparation for a viable vaccine(s) being approved.
Contract Logistics/ Integrated Logistics: Based on limited capacity across the pharma & healthcare network, we will expand existing capacity as well as our partner network to address the key origin and destination locations. This service will include sourcing, contracting + vendor approval/qualification, order management, track and trace, inventory visibility and audit/quality controls. Based on current customer demand, we will be offering hub solutions in the United States, Europe and Asia that will be able to reach the globe utilising our GxP network and Emergency and Aid Logistics team.
Kuehne+Nagel is committed to finding a way to get products to patients globally. For the latest information, please get in touch with your Kuehne+Nagel representative or send a direct email through the contact below.