Floating Contact Form Portlet
Back Automotive logistics – KN BatteryChain
Our end-to-end solution to master the challenges created by the increasing demand for lithium batteries
In today's world, the transition to renewable energy sources is shaping every industry. Lithium batteries play a significant role in these developments, but they also present their own complex challenges – transport and recycling, for example. What about turning these challenges into business opportunities for your company?
KN BatteryChain is addressing these very challenges. Initiated early on, together with customers, we have been developing an integrated and dedicated solution for the entire battery life cycle. Today, we have trained teams all over the world who can advise and create the solutions the best fits your needs.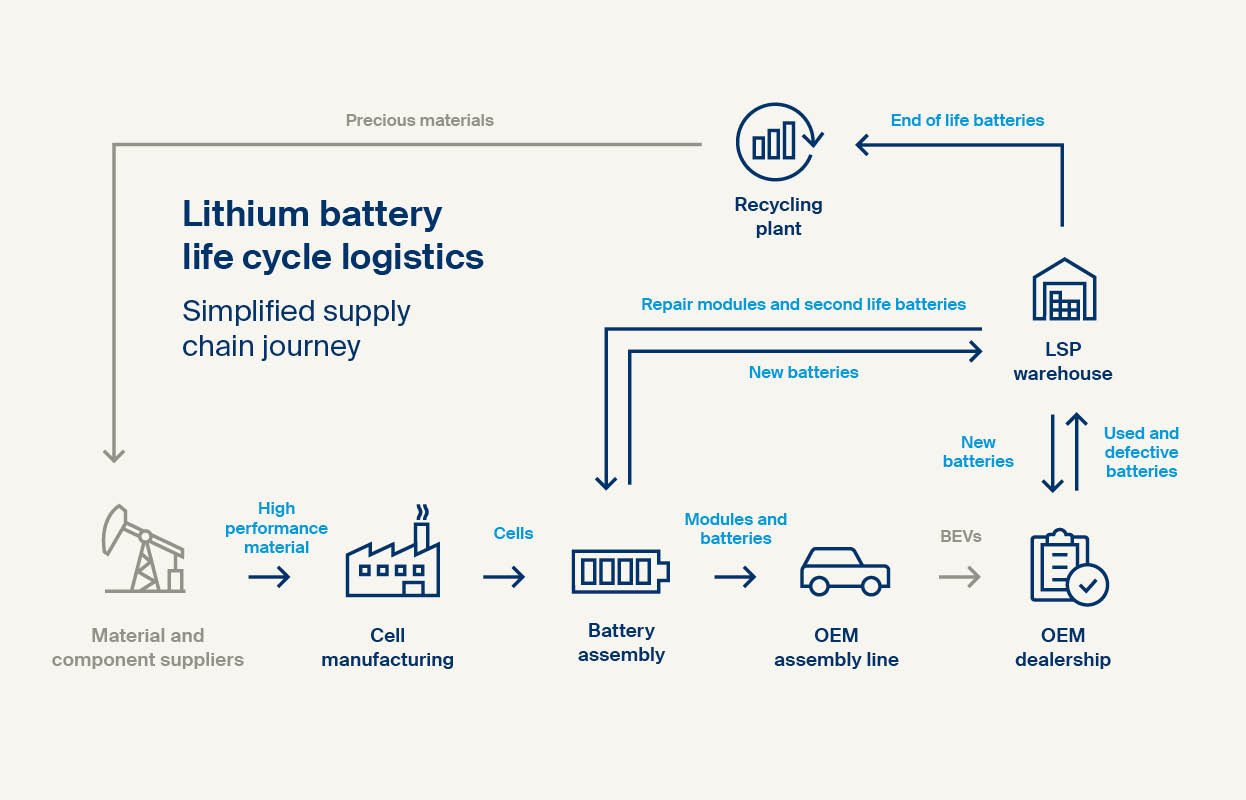 Your lithium battery value chain, in expert hands:
Experience maximum safety with our certified systems and processes in compliance with selected elements of IATF 16949 and strict adherence to respective dangerous goods international standards.

Rely on our expertise to go beyond transport services, e.g. simplify complexity through integrated end-to-end solutions

Lift your lithium battery transport and storage to the next level of sustainability. Track your CO2 footprint and get advice on how to reduce or offset your emissions.

Monitor your cargo door-to-door with real time visibility.
Choose our pre-designed offering or contact us to create a tailor-made solution that fits your needs:
Lithium Inbound: from cell manufacturer to battery assembler including lithium cell storage

Lithium Aftermarket: from manufacturer to point of sale or dealership including lithium battery storage

Lithium Reverse: from point of sale / dealership to second-life inspection or recycler for end-of-life lithium batteries.

Speak with our experts today to learn more about how to make the most of your battery value chain.